Torrefied biomass production
Conversion of agricultural residues to IBCs for use in district heating plants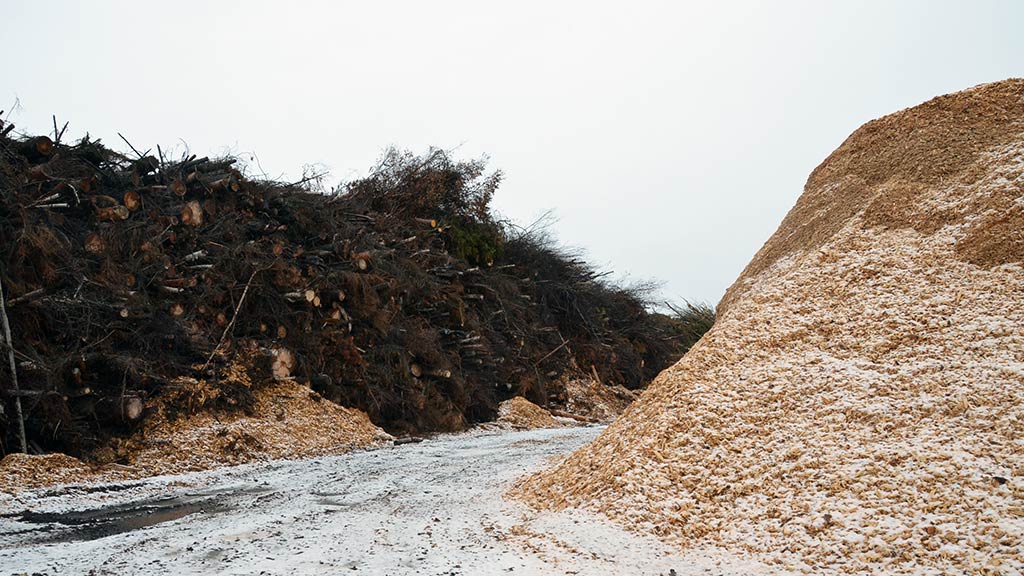 In Greece, MUSIC is focussing on the conversion of agricultural residues such as straw and tree prunings to IBC for subsequent use at e.g. district heating plants.
Large municipal corporations, the Amyntaio Municipal District Heating Operation (DETEPA) and the Public Company District Heating of Ptolemaida (DETIP), offer district heating to local communities using heat from the existing lignite fired Public Power Corporation thermal power stations. Today, the operation and expansion of these businesses is at a great risk as the post-lignite era is approaching.
In the advanced case study, the logistics and feasibility of a torrefied biomass value chain supplying the DETEPA 30 MWth district heating plant in Amyntaio has been assessed in detail.
DETEPA has constructed a biomass combustion plant with a capacity of 30 MWth. This plant can operate on 50% biomass and 50% lignite coal. Replacing this lignite coal with torrified biomass was investigated.
In the short term the currently used fuel mix of lignite and wood chips is financially the most attractive option, as long as lignite can be procured at a price not exceeding 46 €/ton. It is realistic to assume that the lignite price will increase because of the Greek coal phase-out that is to be completed by 2028. DETEPA, and other actors in the energy sector, should antic-ipate significant increases in energy production costs because of this coal-phase out, even when it offers substantial environmental benefits.
In the strategic case study, large-scale implementation at multiple regional (district) heating plants and relevant (cement, quick lime or magnesite) industries in the region is being investigated.