Torrefied biomass production
Conversion of agricultural residues to IBCs for use in multiple applications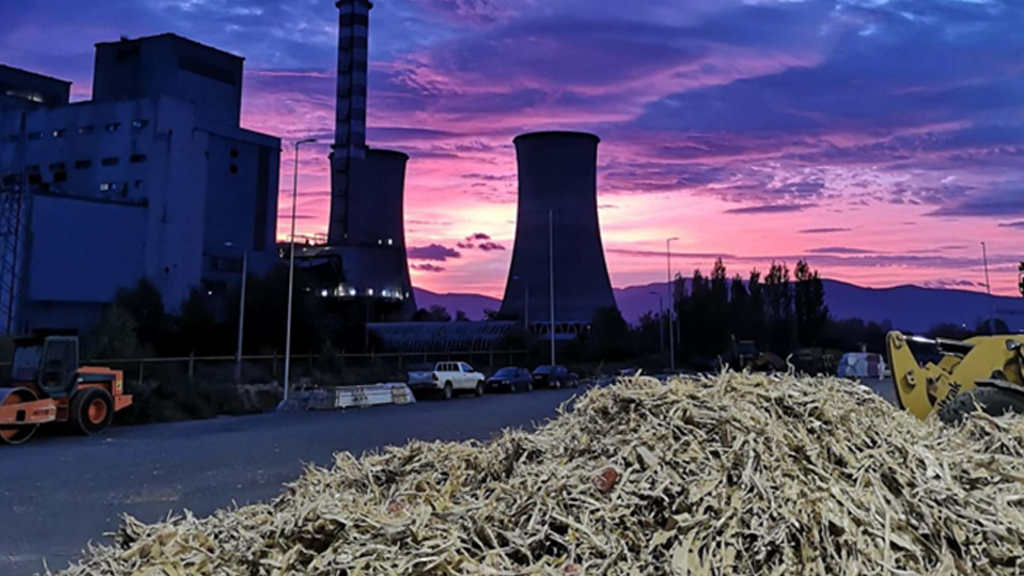 In the Greek strategic case study, the logistics and feasibility of torrefied biomass value chains supplying, district heating applications, and electricity generation and energy-intensive industries were studied.
Agricultural residues (corn residues, vineyard pruning and fruit-tree pruning) were considered for conversion to Intermediate Bioenergy Carriers (IBCs) and subsequent utilisation to: (a) three district heating plants, operated by DETEPA, DETIP, and DEYAK; (b) Ptolemaida 5 lignite-fired power plant; and (c) two industries, namely CaOHellas S.A. and Grecian Magnesite S.A. All applications considered are located in Western Macedonia, a region in the north of Greece.
Given the Greek lignite phase-out in 2028, and the steep rise in the costs of natural gas, biomass is emerging as a viable alternative. Biomass use can provide multiple benefits (increase of rural income, enhancement of energy sustainability and mitigation of lignite phase-out consequences) in case it could be mobilized in a sustainable and cost-effective manner.
The total production costs of the various torrefaction schemes are calculated between 24 and 39 €/MWh, much higher than the price for wood-chips (16.74 €/MWh) and pet-coke (20.92 €/MWh) – which is a fossil alternative to lignite, while carbon price affects the economic competitiveness of lignite (currently 50.1 €/MWh). However, if certain aspects regarding the physical biomass supply chain and the operational parameters of the torrefaction unit, are met, there is potential for IBCs to find application to a wide range of industrial sectors.
Besides the economic aspect, there are a lot of enabling factors regarding biomass utilization in the Greek Case, for example the Greek National Energy and Climate Plan (NECP) which emphasizes on the use of biomass and agricultural residues as well as sustainability certification schemes for biofuels, bioliquids and solid fuels. However, the existing legal framework and the lack of large-scale pilot plants are major hindrances.